Work Management Platform
Wrike is the most powerful work management platform. Built for teams and organizations looking to collaborate, create, and exceed every day, Wrike brings everyone and all work into a single place to remove complexity, increase productivity, and free people up to focus on their most purposeful work.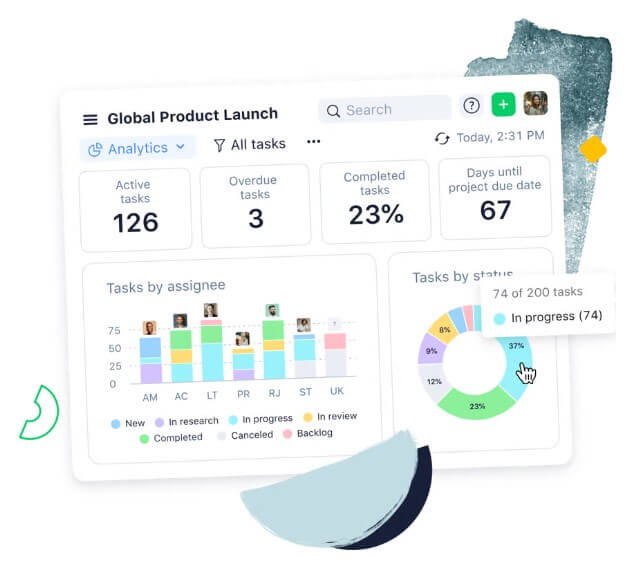 Wrike can be particularly beneficial for small startups as it offers a wide range of features that can help them manage their projects and teams effectively. Some of the ways Wrike can help small startups include:
Task management: Wrike allows users to create and assign tasks, set deadlines, and track progress. This helps teams stay on top of their work and ensure that nothing falls through the cracks.
Team collaboration: Wrike's real-time updates and file-sharing capabilities enable team members to work together seamlessly, even if they are in different locations. This helps small startups to stay connected and productive, even when working remotely.
Customizable workflows: Wrike allows teams to create custom workflows that align with their specific needs and processes. This helps small startups to streamline their work and increase efficiency.
Integrations: Wrike integrates with a variety of other tools such as Google Drive, Slack, and Trello, which makes it easy for small startups to use the tools they are already familiar with in a cohesive way.
Scalability: Wrike can be used by teams of all sizes, so it can grow with a startup as it expands.
Overall, Wrike can help small startups to manage their projects and teams more effectively, which can ultimately lead to increased productivity and better results.