Online Productivity Tools
Maintaining high levels of productivity can be difficult. Fortunately, there are a variety of apps available to assist you in staying focused and productive. In this blog post, we'll walk you through the top online productivity tools you can use to work more efficiently and efficiently finish your tasks.
1. Google Drive (Docs, Sheets, Slides)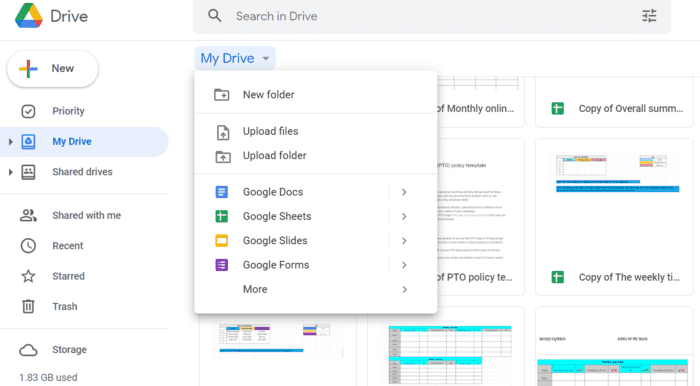 Google Drive is the next app on our list of web productivity tools because it makes team collaboration and project consultations easier and faster. It allows you to create documents, edit them, and share them with your team members.
This tool is ideal for collaborative projects because it allows all team members to work on the same documents from their respective devices at the same time.
People who have access to the document's link can view it, directly edit it, or make suggestions. It is dependent on the permissions granted by the person who created the document.
You get 15 GB free for all the images, videos, and texts you want to store and share (Google Drive, Gmail, and Google Photos), but you can also upgrade to a larger plan.
2. Dropbox
There are numerous web productivity tools available for data storage. We recommend Dropbox if you are unsure which one to use.
This app allows you to keep all of your data safe and in one place. You can save all of your documents to the cloud and then access them from any device at any time.
Dropbox allows you to securely share files and folders with your team. You can be confident that no folders will be lost because options such as "download permissions" and "password protection" are available. Furthermore, by restoring or recovering your files, you can protect them from deletions or viruses.
3. Right Inbox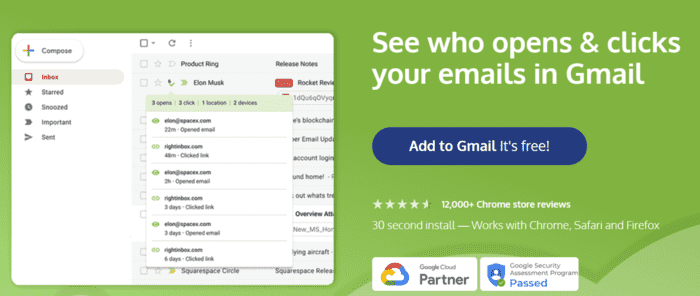 Keeping up with the daily inundation of emails can be exhausting. Fortunately, there are numerous productivity tools that can help to avoid such situations.
Right Inbox is an email tracking application that assists you in managing your email productivity.
You can use this extension to set automatic email reminders to help you stay on top of important emails and deadlines. Right Inbox also includes the "email tracking" feature, which allows you to see who is opening your emails and whether they are clicking on email links.
You can also turn your repetitive emails into email templates and add email notes that are only visible to you.
4. Google Calendar
Google Calendar is the next app on our list of productivity tools. It is a simple online calendar that allows you to create and maintain a weekly schedule in just a few clicks. Schedules can be created for yourself or for your team.
This tool is linked to the tasks you create in Google Tasks, which you can access from the right side of your Google Calendar. You'll be able to see your weekly assignments in your calendar once you've added them. You can also mark them as completed when you finish them.
You can also use Google Calendar to schedule meetings, organize events, add attachments, and make Google Meet video calls.
5. Clockify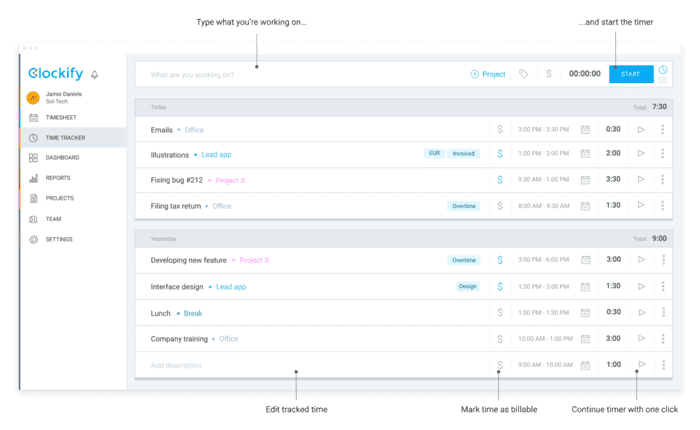 Clockify time tracker keeps track of all your time and provides insight into your productivity performance. You can track time using a timer in timer mode, or manually in manual mode or via a timesheet.
After you've completed your time tracking, you'll be able to determine whether you're productive or wasting time on trivial activities. To accomplish this, you can generate and export Summary and Detailed Reports on all of your activities, both work-related and not, your results can then be imported into other programs for further analysis.
You also have access to Weekly Reports, which show how much time you and your team spent tracking by day to see if you met your goals.
With the time off tracker, you can also add and track expenses, as well as manage your vacations and other types of leave.
6. Zoom
Proper communication is essential in any business, especially when working remotely. Because communication issues are among the most common remote work challenges, your team will require a dependable online tool.
Zoom, one of the Top 100 Fastest Growing Products, facilitates team collaboration by hosting meetings and conference calls. You can even integrate your Zoom account with Google calendar to ensure that you don't miss any important meetings.
Furthermore, with this tool, you will be able to host webinars and thus grow your business.
7. Pumble
Pumble, a business management platform that helps your team collaborate and communicate, kicks off our list of productivity tools.
You can create different channels for various projects and topics, and then invite everyone who is interested to join them. In addition to channels, direct messages are available if you need to contact specific colleagues.
You can also customize your notifications with this app. For instance, if you want to do deep work, you can pause your notifications for 5 minutes, 30 minutes, or even longer (up to 2 hours). This will assist you in remaining focused and completing your assignments.
Pumble is particularly useful for remote teams because it allows for real-time communication, as if all team members were in the same room. This application provides an unlimited number of users, an unlimited chat history, and self-hosting services.
8. Mentionlytics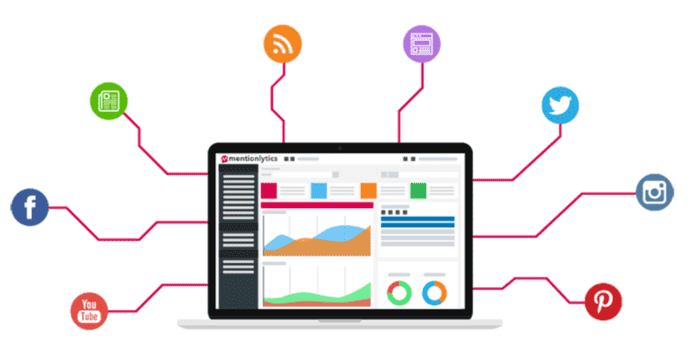 Do you want to stay up to date on your most important topics? Instead of manually searching for specific keywords, let an app do it for you.
Mentionlytics is a web and social media monitoring tool. This tool has been designated as a G2 High Performer for Fall 2021. To use this app, enter your main keyword, which can be your brand or company name. Mentionlytics searches for keywords in social media, online news, blogs, and other websites.
You can also track your competitors and identify your target market.
9. ClickUp
ClickUp is a highly effective productivity tool for teams of all sizes and industries. It's completely customizable and provides a feature-rich experience for managing your workload, monitoring project updates, and communicating with the team, regardless of project style.
ClickUp's distinct organizational Hierarchy gives you greater flexibility and control over the structure of even the most complex projects, while subtasks and Checklists within tasks can help you manage anything from multi-step workflows to simple to- do's.
Every ClickUp feature revolves around collaboration; thread comments, assign comments, edit and attach files as needed directly within a ClickUp task or Doc. ClickUp's multiple views, including Gantt, Mind Maps, List, and its Kanban-like Board view, let you choose the best way to see current tasks, and customizable statuses let everyone see how your project is progressing.
Furthermore, ClickUp integrates with over 1,000 other work tools, including Google Drive, Slack, GitHub, Dropbox, and others.
10. Calendly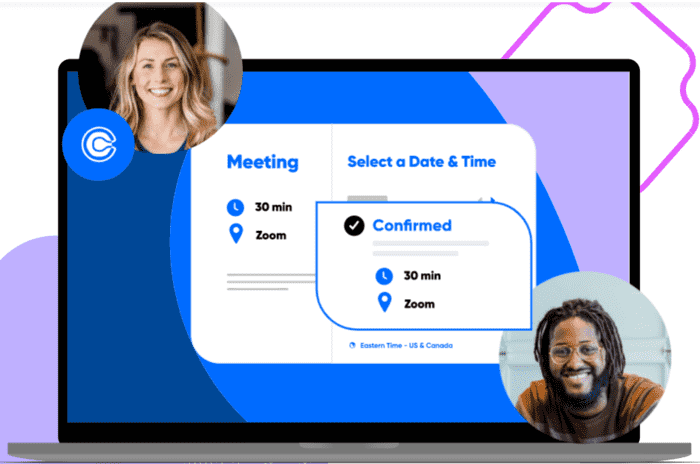 Calendly is another useful tool for scheduling meetings and appointments. One of the most important advantages of this tool is that it eliminates the need for back-and-forth emails with meeting participants.
Simply set your available hours in Calendly for a week, and anyone who wants to schedule a meeting with you will be able to see when you're available. You can also add some buffer time to your schedule to ensure that you take breaks throughout the day.
Furthermore, you can use this tool to connect your Calendly account to other apps like Slack, Zoom, or Zapier.
11. Streak for Gmail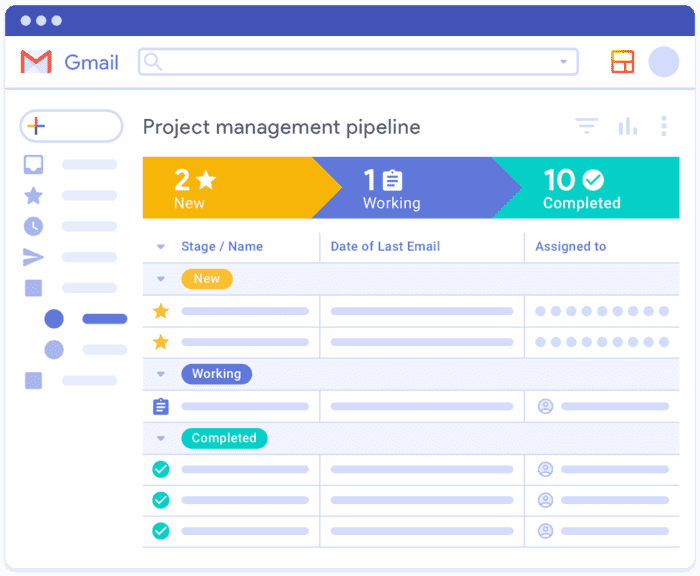 Managing your emails is always time consuming and rarely productive, but if you want to speed up your email work, Streak for Gmail can help.
You can use this tool to track your emails and see when and if the recipients opened them. You can also write emails now and have them sent automatically later.
Make use of the "snippets" option to save time. This feature allows you to create recurring email shortcuts and templates.
Furthermore, by using the data from your CSV files and the "Mail Merge" option, you can send many customized emails at once.
12. EmailAnalytics
EmailAnalytics is designed for anyone who uses Gmail or G Suite for daily email activity. It visualizes email activity, giving you insights into your own and your team's or employees' email productivity.
It computes average email response time, which is a key performance indicator for sales and customer service teams.
It also sends a daily email report summarizing the previous day's email activity to your entire team, making it easy to monitor employee activity, rebalance workloads, and increase productivity.
13. Scribe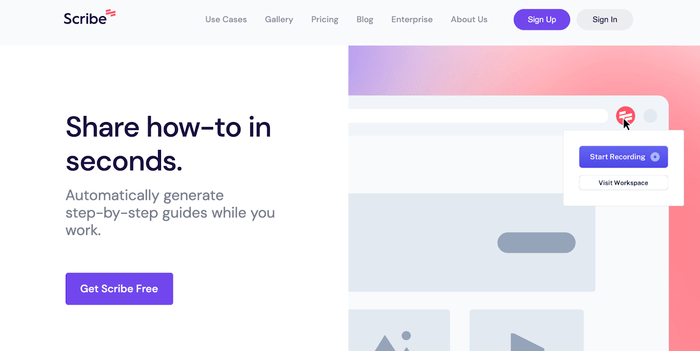 Scribe will immediately save you time if you need to create step-by-step instructions at work. It records your clicks and keystrokes as you go through the process and instantly converts them into highlighted screenshots and written instructions.
Scribe automates the process of taking screenshots and pasting them into documents.
Scribes can be shared with specific people via link or made public to your entire team. They can also be integrated into your knowledge base or a customer help center.
Scribe is frequently used to create standard operating procedures (SOPs), work instructions, software documentation, and other documents.
Its Chrome extension is available for free and unlimited use. Some features, including the desktop version, require a paid subscription.
14. Trello
Trello is a web-based collaboration and team communication tool. It goes beyond that, however, by allowing you to manage your tasks and projects.
Trello has boards, and each board represents a different project. After creating a board, you can add cards that serve as tasks.
Then you can assign these tasks to others and track your progress; you can make to-do lists, indicate which tasks you're currently working on, and move them to the "done" column when finished.
Members of the team can talk about projects and tasks, leave comments, and vote on ideas. You can also upload attachments, set due dates, and add labels to help you navigate the tool more quickly.
Trello can also be integrated with Google Calendar, Gmail, and a variety of other apps for a more streamlined work routine.
15. Evernote
Evernote is an excellent tool for sharing information and taking quick notes while working. These notes can be audio or video files, images, web clips, or web pages, and they can be shared and accessed from any device.
To make your written notes more concise, you can add "ink" notes and draw diagrams, charts, and arrows.
You can also scan important documents and use Evernote templates such as the Business plan or the Project tracker.
If you need to track your time and productivity, Clockify has an Evernote integration that allows you to track time on your notes with a single click. You can also integrate Evernote with Google Calendar to link your notes to calendar events.
16. TeamViewer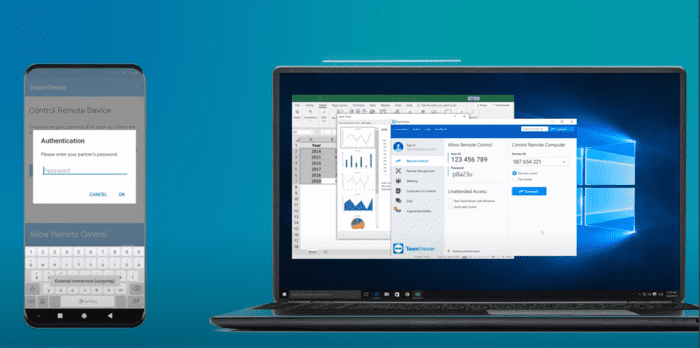 TeamViewer is another app we included in our list of web productivity tools because it allows teams to connect remotely. Teams can use TeamViewer Meeting to hold online meetings, make online presentations, and collaborate online.
The most important features of this productivity tool are desktop and file sharing, as well as remote control. You can access all data on your colleague's computer and view all relevant documents once you have been granted permission.
Another useful feature is the online whiteboard, which is especially useful for team brainstorming sessions.
17. Hootsuite
If your job requires you to manage multiple social media platforms, Hootsuite is the tool for you.
With Bulk Composer, you can save time by scheduling multiple posts to appear on multiple platforms at the same time. Your colleagues can make changes to drafts before they are published using Hootsuite.
You can also create ad campaigns and monitor all mentions of relevant topics on social media.
18. Chanty
With Chanty, your team can accomplish more together.
Chanty has a great deal more to offer. It also increases productivity by 55% when compared to other collaboration tools. It is inexpensive and has a user-friendly interface.
Chanty stands out because they offer an infinite conversation history. If you're new to the team, don't worry about catching up. The audio and video conference options are also enjoyable to use. The Kanban board also offers a customizable method for executing and managing all of your activities in one place.
One interesting feature of Chanty is that you can convert any message into a task and track it all in one place by integrating multiple apps. This allows you to save time and effort by using only one app for all of your notifications and tasks.
19. Zapier
Zapier is another app that allows you to connect multiple tools. You will be able to automate your workflow with this app.
To begin, select a trigger, a routine in a specific app. Then, specify one or more actions that should be performed automatically. For example, when you receive an email in Gmail (trigger), you want Zapier to copy all attachments to Dropbox (first action) and notify you about them in Slack (second action). This way, you can automate some repetitive tasks, giving you more time to focus on important tasks.
You can use some pre-made workflows with this tool. You can also use Zapier for teams to help your colleagues automate their work and be more productive.
20. Buffer
Buffer, the app named G2's Leader Fall 2021, is another tool that can help you manage your social media accounts.
You can not only plan and schedule posts for different social media channels, but you can also set reminders for your Instagram stories. To ensure that you publish high-quality content, you can require approvals before posting.
Buffer also lets you review your social media analytics, giving you a better idea of what your content should look like. You can use this feature to create custom reports and then share them with your supervisors or clients.
21. IFTTT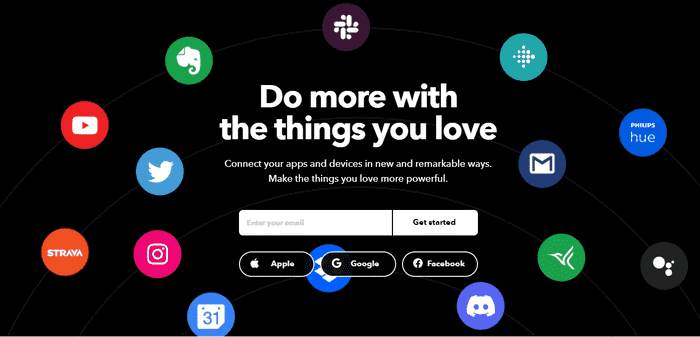 IFTTT operates on the "if-this-then-that" principle, hence the name; you can sync two apps so that when one app completes its tasks, the other app begins working on its own.
After you sign in, you can select from a variety of applets and services in the tool's repository, as well as numerous "recipes" for combining them to streamline your workflow.
You can, for example, sync the Pocket app with your Kindle so that whenever you tag an article in Pocket, it is automatically sent to your Kindle.
22. LastPass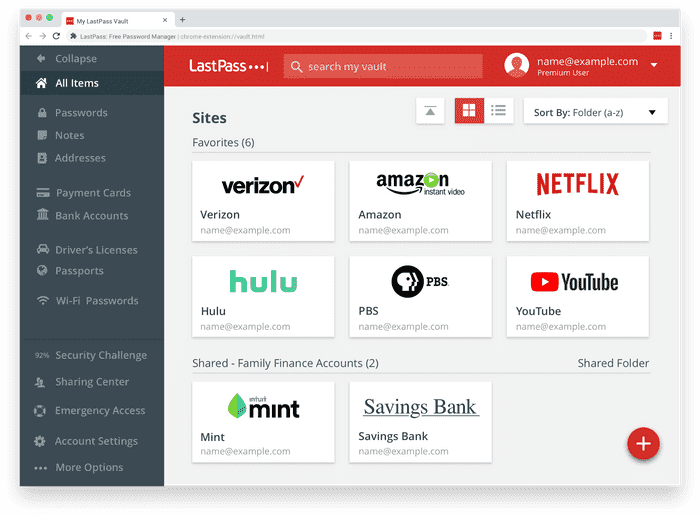 Do you frequently forget and change your passwords for multiple accounts? If you're familiar with this issue, you can be confident that LastPass can resolve it. This app allows you to securely store all of your passwords and login information. As a result, you don't have to be concerned about being locked out of your accounts.
After you download LastPass, you'll notice a button in the upper right corner of your browser toolbar. Then, using this button, log in to your account. To secure your data, you must choose a strong master password. Finally, import your sites from email or select the option to have LastPass save sites every time you visit them and log in.
All of your information is encrypted and kept private, even from the software. Aside from the master password, you can choose a two-step authentication process for added security.
23. Dynalist
Dynalist is a list-creation app. After you've created your lists, you can turn them into checklists of tasks to complete.
You can also make notes and arrange items on your lists by setting due dates with this tool. Items can be classified by labeling them with tags, color coding them, and cross-linking them.
You can also collaborate with your team members and add shared files up to 50 MB in size using Dynalist.
24. Figma
Figma is a design tool that promotes team collaboration and idea exchange. This tool has been named G2's Fall 2021 Leader.
Figma gives designers tools like a modern pen tool and advanced font features. Furthermore, if you want to automate your recurring tasks, make use of plugins, which can be made public or private.
Furthermore, Figma allows you to create prototypes that you can share with your colleagues. Furthermore, teams can browse Project pages and the most recent files, ensuring proper collaboration.
25. A Soft Murmur
A Soft Murmur is a website that provides ambient sounds to help you focus on your work.
You can select from a variety of background noises, including thunder, rain, wind, coffee shop chatter, a singing bowl, and many others. You can then mix and match these sounds to find the optimal mix for your productivity. If you're working in an open office or from home and are prone to being distracted, simply turn on A Soft Murmur and put on your headphones.
The timer is another useful feature of this app. For example, if you want to fall asleep while listening to the soothing sound of the waves, simply set a timer for the app to stop playing after a certain amount of time.
26. Alfred
Alfred is yet another Mac productivity tool. It speeds up your work by allowing you to find and open files faster, perform quick calculations, control your music, and more.
You can use Alfred workflows to reduce repetitive tasks; simply download and integrate some of the already available workflows into your work.
You can also create your own custom workflows by combining specific keywords, hotkeys, and activities.
27. Sketch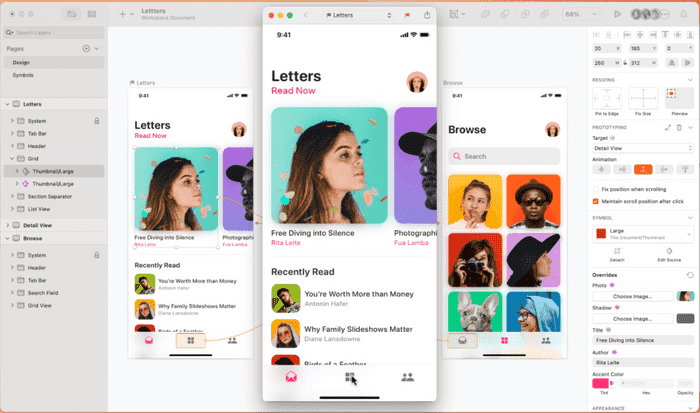 Sketch is another useful design app. It's easy to use, has a lot of useful features, and you can collaborate with your colleagues in real time. It's one of the best Mac web productivity tools for designers.
Sketch allows you to create and reuse components. Furthermore, if you need to design for multiple platforms, make sure you can export files in all sizes and formats.
This tool also helps you turn your ideas into reality faster by providing guides and grids that allow you to design quickly but precisely.
28. Microsoft Teams
Microsoft Teams is a proprietary business communication platform created by Microsoft as part of the Microsoft 365 product family. Teams also provides workspace chat and videoconferencing, as well as file storage and application integration.
29. Freedom
Do you have a habit of procrastinating? Procrastination can waste a lot of your time, but by using Freedom, you can cut down on the time you spend on your phone and other websites.
You can use it on your Mac, Windows, Android, iOS, or Chrome device, and it will later sync all of your setting updates across all of these devices. You can block entire websites and apps with Freedom, but you can also create block-lists and schedule blocks to start automatically.
This productivity tool can even assist you in blocking the entire Internet, so you won't be tempted to visit Facebook, YouTube, and other similar websites.
30. Slack
Slack is a desktop and mobile communication app for managing all team communication. Send direct messages, create private and public channels covering a variety of topics (from company culture to separate company projects and departments), and then communicate in real time with your team.